Moreton-in-Marsh Show's equine classes are proving more popular than ever as Britain continues its love affair with the horse.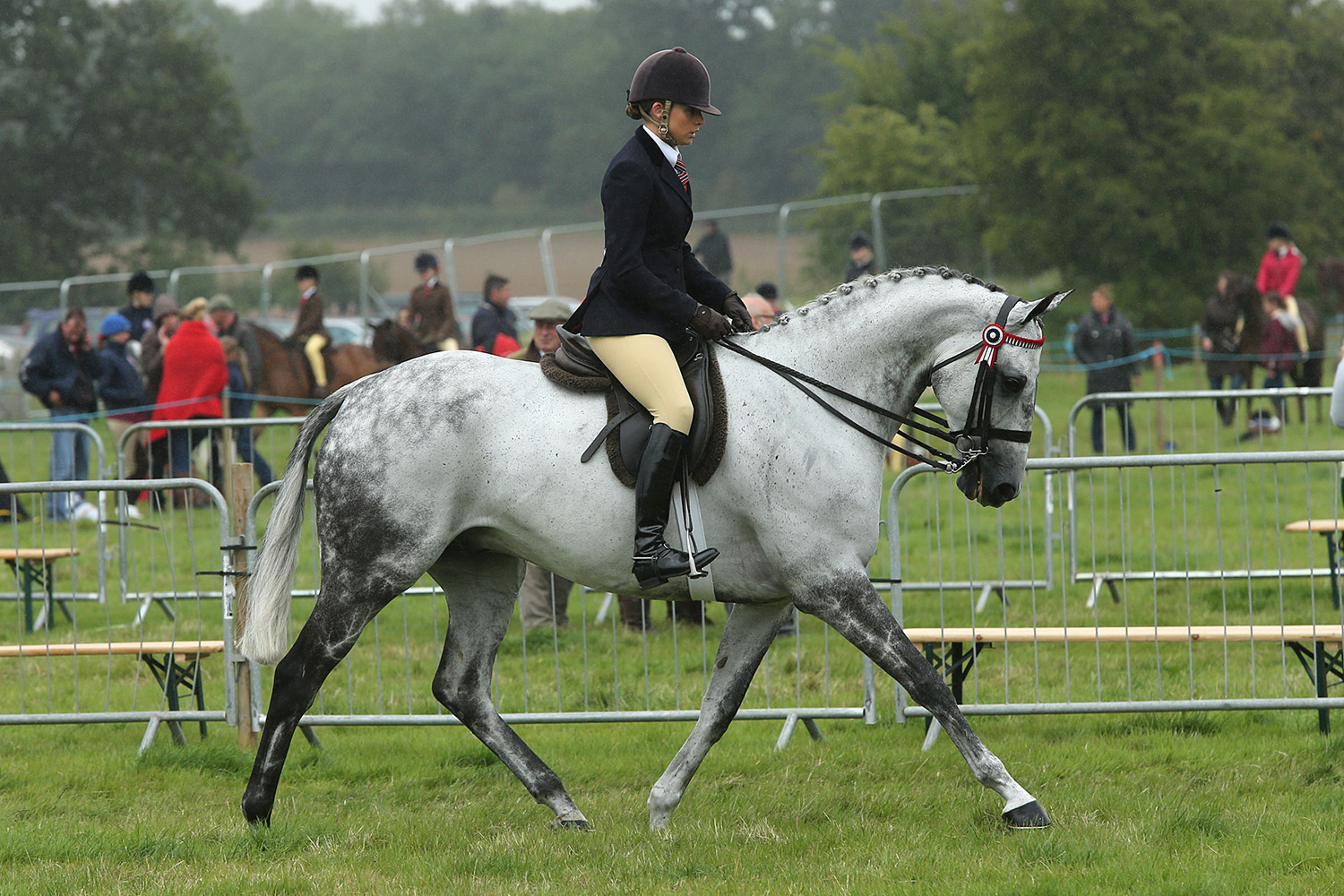 Stepping out in perfect harmony at Moreton Show
Organisers of this year's Moreton Show, held in the heart of the Cotswolds on Saturday, September 3rd are urging all equine entrants - especially for the show classes - to book in as soon as possible. 'We don't want anyone to be disappointed,' said horse section secretary Liz Day. 'Our horse showing classes and show jumping events are growing every year so if you want to be at Moreton, the best advice is 'kick-on' and get those entries in.'
There are almost 70 equine classes at Moreton, in six different show rings, attracting around 850 horses and some of the best horse people across the country.
The show classes, where horses are judged on their appearance, movement, grooming and overall look are some of the most keenly fought equestrian competitions in the UK.
The Hunter Weight classes, sponsored by PJG Building Conservation, Lodders Solicitors and Savills Estate Agents are all qualifiers for the prestigious Horse of the Year Show in the autumn and this year's Moreton Hunter Weight Championship in the Grand Arena is sponsored by Rix Petroleum Midlands.
'We are fortunate to attract some excellent sponsors and the support we get from the business community is wonderful. We pride ourselves in being able to offer top competition with a friendly welcome and I think our entrants appreciate that - and that includes the horses,' laughed Liz.
Another Horse of the Year Show qualifier is the Ladies Side Saddle class, sponsored by Mike Honour Windows, which showcases one of the trickiest equine disciplines.
For a second year, Moreton hosts a HOYS qualifier with its the Ridden Maxi Cob class, sponsored by Benjamin R. Ward, and this is again expected to be hugely popular.
The Mountain and Moorland section is another qualifier, along with the Show unter Pony classes, sponsored by Aloeride Ltd. Moreton also supports the retraining of racehorses with three Side Saddle Association classes.
'Our show classes really are terrific to watch. Every single horse is in top condition with shining coats and hooves and polished tack. We're lucky to attract some of the very best show horses and it's a great way for our visitors to see equine skill of the highest quality,' said Liz.
As the show date gets closer, Moreton's show jumping classes will fill up rapidly. This year, Moreton will host a two-fence challenge in the Grand Arena.
'Every year I just marvel at the standard of horsemanship,' said Liz. 'But it's not all serious. We also have a relay challenge and mounted fancy dress, which rounds off the day with a great deal of smiling and laughing,' she said. 
For the Horse schedule of classes, please see details at www.moretonshow.com @MoretonShow on Twitter and Moreton Show.